Vanderbilt in Berlin 2008
WHAT STUDENTS SAY ABOUT VANDERBILT IN BERLIN 2008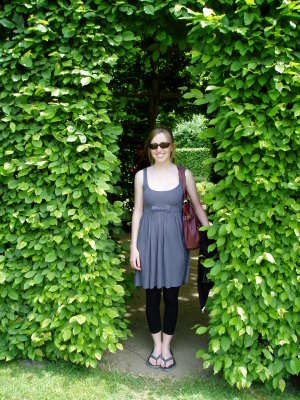 Lauren at Sanssouci Palace
Lauren Engelbert:

"Berlin was a truly life-changing experience. I was inspired both in class and through exploring the city.
Seven weeks just weren't enough for me, and I'm already making plans to come back. Viel Spaß!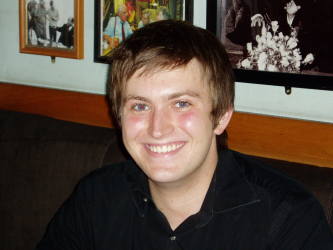 Chris at the Ständige Vertretung, favorite gathering place of politicians

"This is definitely the best decision I made last year.
Berlin is one of the most exciting and interesting cities in the world!
Take this program!

Ich liebe Deutschland!"

Lauryn, Ayo, and Lauren at the Berlin Zoo
Ayo Ositelu:
"Berlin gefällt mir."
Alex and new friends
Alexandra Kautz:
"I absolutely fell in love with Berlin during the Vanderbilt Study Abroad trip.
My German improved exponentially!

I know I will come back to Berlin sometime soon to practice my German
and also embrace even more of the German culture, if that is even possible!"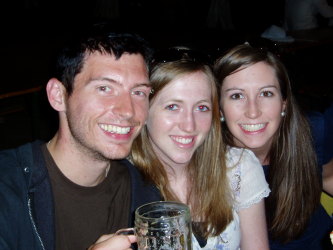 Chris Sailer (07), Lauren, and Kate
at the Prater in Prenzlauer Berg
Kate Grumbles:

"I couldn't think of a better way to spend my summer vacation.
I learned so much and had so much fun.
I will absolutely come back to Berlin."

Lauryn at Sony Center

Lauryn Smith:

"Ich liebe Berlin! Mein Herz ist hier! (I am coming back next year.)
Berlin was one of the best decisions of my life!
I
Peggy 2!"


Jarell and Ayo at the Ständige Vertretung

Jarell Hunt:
"Go to Berlin. Seriously."
Vanderbilt in Berlin 2008